99 Shepard Square Unit 506 Brevard NC - Condo for Sale
506 Shepard Square is located in downtown Brevard, North Carolina with a short walk to everything Brevard has to offer. You can take the sidewalk to Main Street, the new library, your favorite restaurants, plus Brevard High School. This condo at Shepard Square is a great investment opportunity being that the units here have an excellent rental history. It is also a fantastic opportunity for someone looking for a place to live at a great price that includes all the exterior maintenance, lawn maintenance, trash pickup, water and sewer and new swimming pool.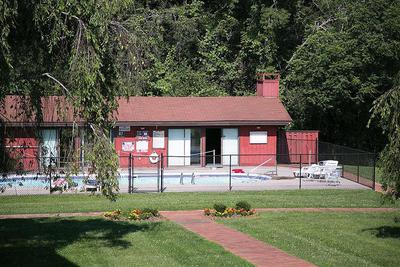 506 Shepard Square is an upstairs unit with plenty of space and been recently updated including new flooring, cabinets, tile and countertops as well as being one of the fewer units to have new windows and sliding doors. If you want to be off work when you actually get off work and leave maintenance headaches to someone else this could be just the place for you.
Downtown Brevard is located at the foothills of the Blue Ridge Mountains at the crossroads between Pisgah National Forest, DuPont State Forest, and The Gorges State Park and has a view of Bracken Mountain Nature Reserve all offering a smorgasbord of outdoor activities such as world-renowned fly fishing, kayaking, biking, hiking, and climbing. Brevard is also home to the world-renowned Brevard Music Center, Brevard College, and Transylvania Community Arts Council, bringing very diverse programs, concerts and exhibits to our mountain community.
Features
Garage: 2 car
Heating/Cooling: Heat Pump/Central
School District: Davis Unified
Style: Condo
Exterior Features: New Windows/New Doors, In-Ground Pool
Interior Features: Remodeled Interior - New countertops, new flooring, new cabinets
Flooring: Laminate, Tile
Exterior Finish: Wood Siding
Roof: Composition Shingle
Porch: Balcony
Appliances: Range, Refrigerator, Washer and Dryer Hook Up
Brevard NC Real Estate - Listing Solutions by Jason Jacques
Looking for a new home in Brevard? Are you planning to sell your home in Transylvania County? My name is Jason Jacques and I am the Broker-Owner of Exit Mountain Realty and my team offers the best marketing solutions in town. Our agents are knowledgeable, experienced, and committed to producing results for you. (828) 553-0193 - or (828) 348-8056.
Exit Mountain Realty Link: 99 Shepard Square Unit 506 Condo for Sale
Realtown Blog: 99 Shepard Square Unit 506 Condo for Sale
Wordpress Blog: 99 Shepard Square Unit 506 Condo for Sale
Exit MD Video Blog: 99 Shepard Square Unit 506 Condo for Sale
HUBREC Video Blog: 99 Shepard Square Unit 506 Condo for Sale
Exit MidSouth Video Blog: 99 Shepard Square Unit 506 Condo for Sale
Exit Carolinas Video Blog: 99 Shepard Square Unit 506 Condo for Sale
Agreatertown Blog: 99 Shepard Square Unit 506 Condo for Sale